Activities
ART WORKSHOP FOR UNDER PRIVILEDGED CHILDREN
Art & Culture Without Borders organized this first painting workshop for children of humble origins and we plan to replicate this project in other countries.
The Kingdom of Morocco was chosen as the first country due to the sentimental ties with Morocco of the founder and president of our organization, Ms. Soumaya Akbib.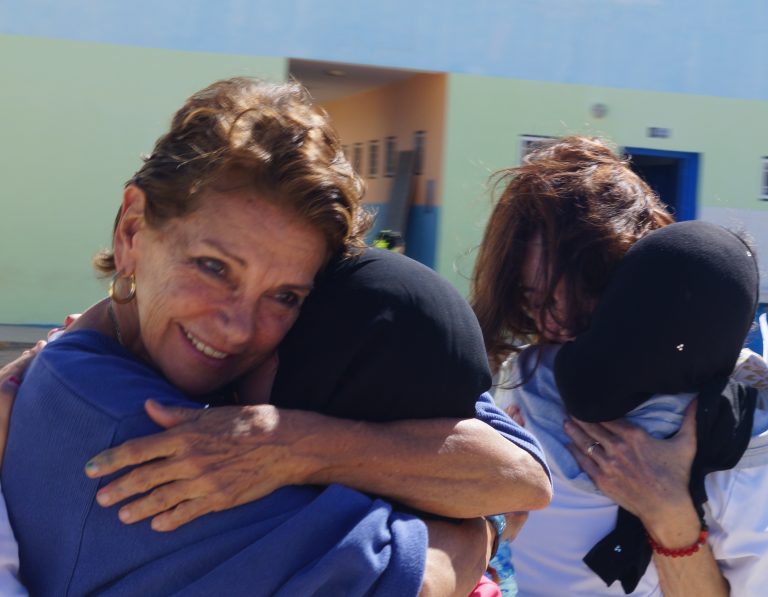 Three Spanish artists, Paulina Parra and Kico Camacho participated in the project. We chose Tangier and a nearby town to develop this first art workshop.
• Thirty young talents were chosen between 13 and 18 to participate.

• The 30 paintings will be exhibited and sold in Madrid and Dubai

Proceeds from the sale will go to cultural and educational projects in the city.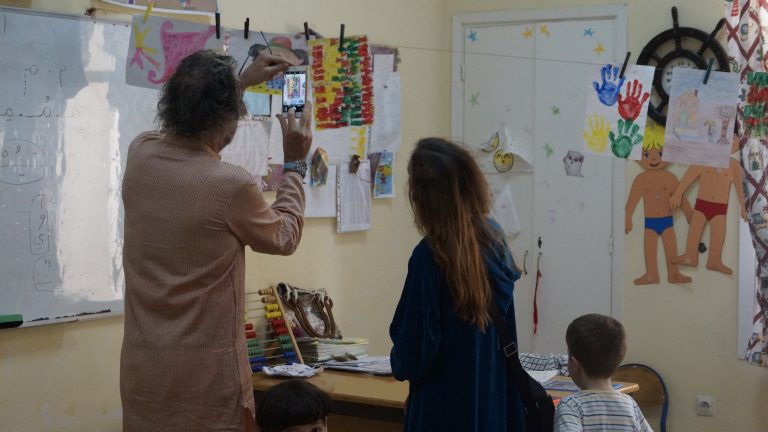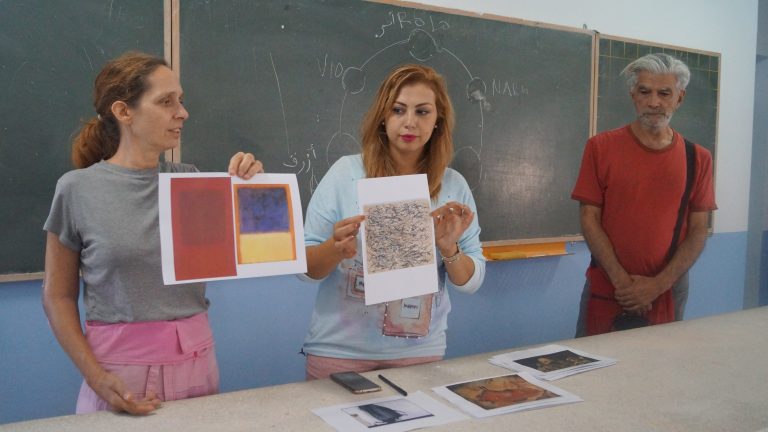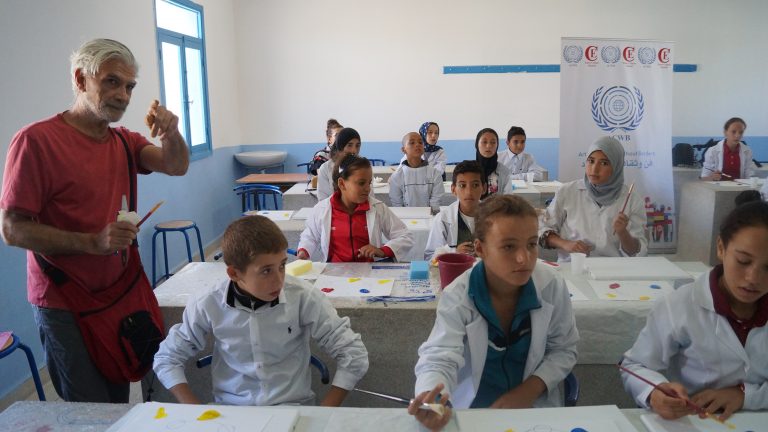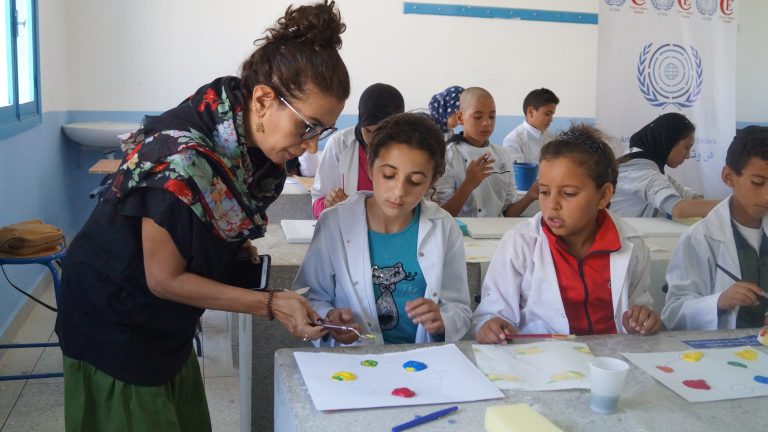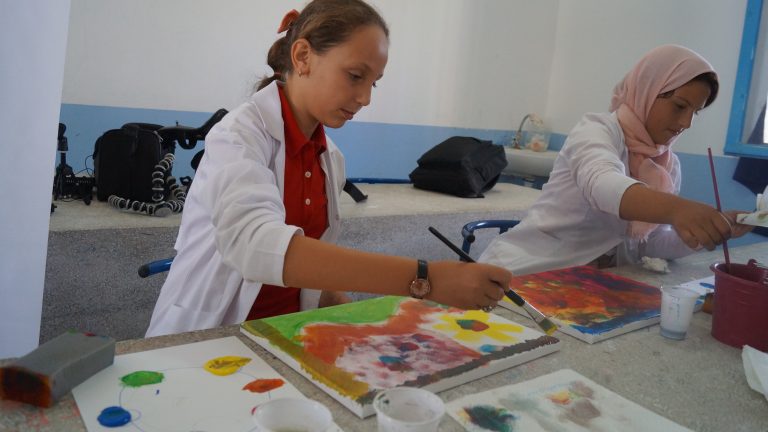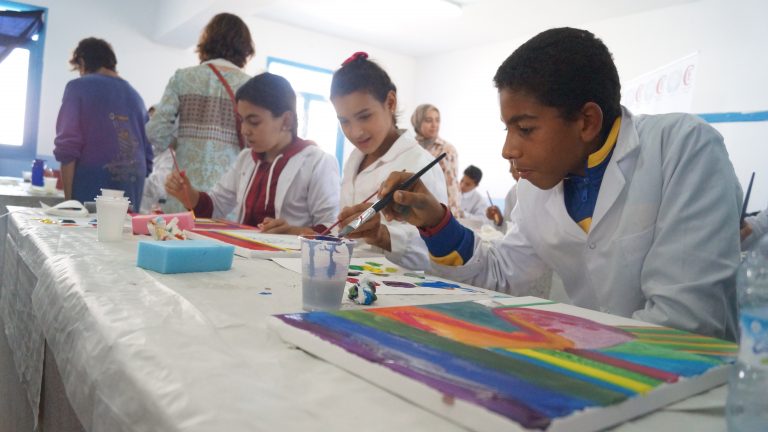 These workshops have many benefits for young participants:
 Greater emotional intelligence.
Improved focus.
Strengthening the positive aspects.
Acquires skills in stress management.
Strengthening of communication skills.
Help to exploit our identity.
Creation of new approaches / perspectives.
Help with problem solving.
If you are interested in collaborating by organizing an event or gala in your area in order to raise funds, do not hesitate to contact us.
If you want to volunteer to help promote our organization in your area, we will be happy to provide you with the necessary information and tools.
One of our main sources of funding is through private donations from like-minded people who share the same dream of rejoicing with the things we have in common as human beings, the main one of which is that we all want to be happy.
Even the smallest of donations is very useful in our mission.